- 1 -
To begin your Operations go to the ZeeOps Dashboard at munzee.com/ops.
Here you will see your current and upcoming Operations. This is also where you can start new Operations.

You'll have the choice between Basic, Advanced, Mega and Ultra Ops.

These are 3, 7, 10 and 14 days respectively. Certain Operations will require more difficult Missions.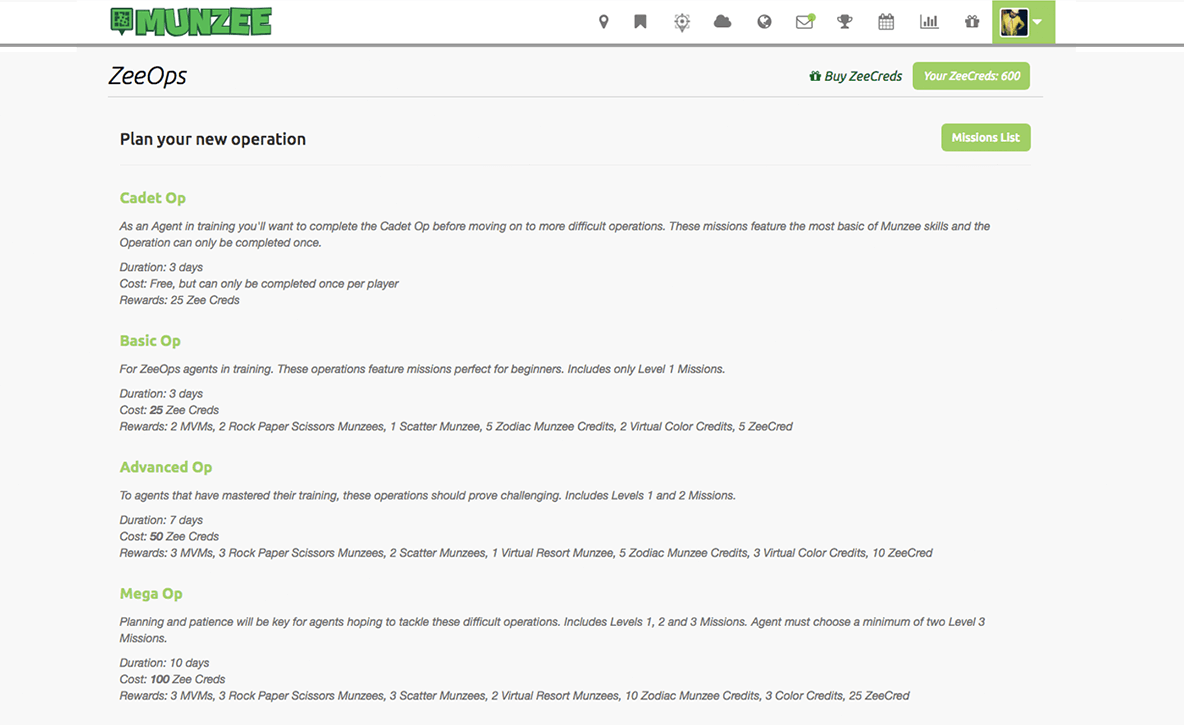 - 2 -
Once you have chosen your Operation length, pick the date you want the Operation to begin. Operations cannot be started immediately, so you'll only be able to schedule them for dates in the future.

Remember, Operations are based on MHQ time and can't overlap, so plan your month precisely. ZeeOps campaigns can only be completed in the month they are released, so you won't be able to schedule them into the next month. The calendar will automatically shade out the days you cannot schedule a mission.

After the date has been added, you will begin choosing Missions. Agents are required to complete distinct daily Missions depending on the Operation.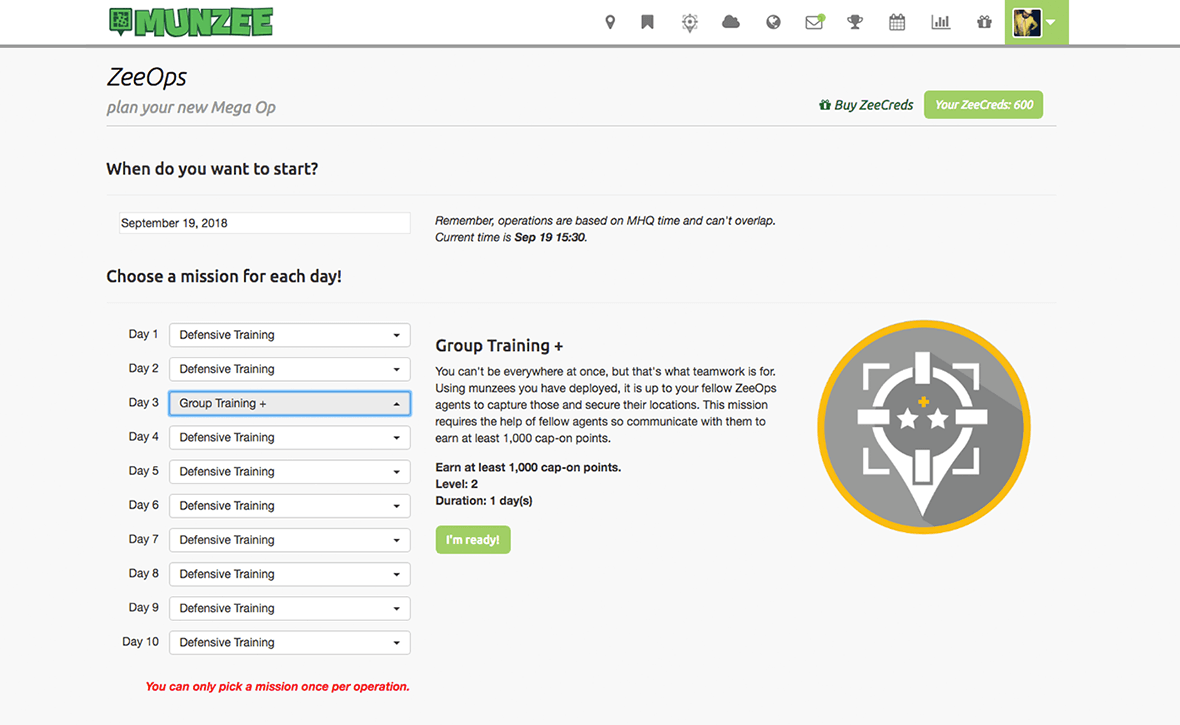 - 3 -
Missions Levels vary on the intensity of the required task, and certain Operations can only access certain Missions:
Basic Ops

only offer Level 1 Missions.

Advanced Ops

offer Level 1 & Level 2 Missions.

Mega Ops

offer up to Level 3, and players are also required to choose a minimum of two Level 3 Missions.

Ultra Ops

feature Levels 1 - 4, and also require players to choose at least two Level 3 & Level 4 Missions.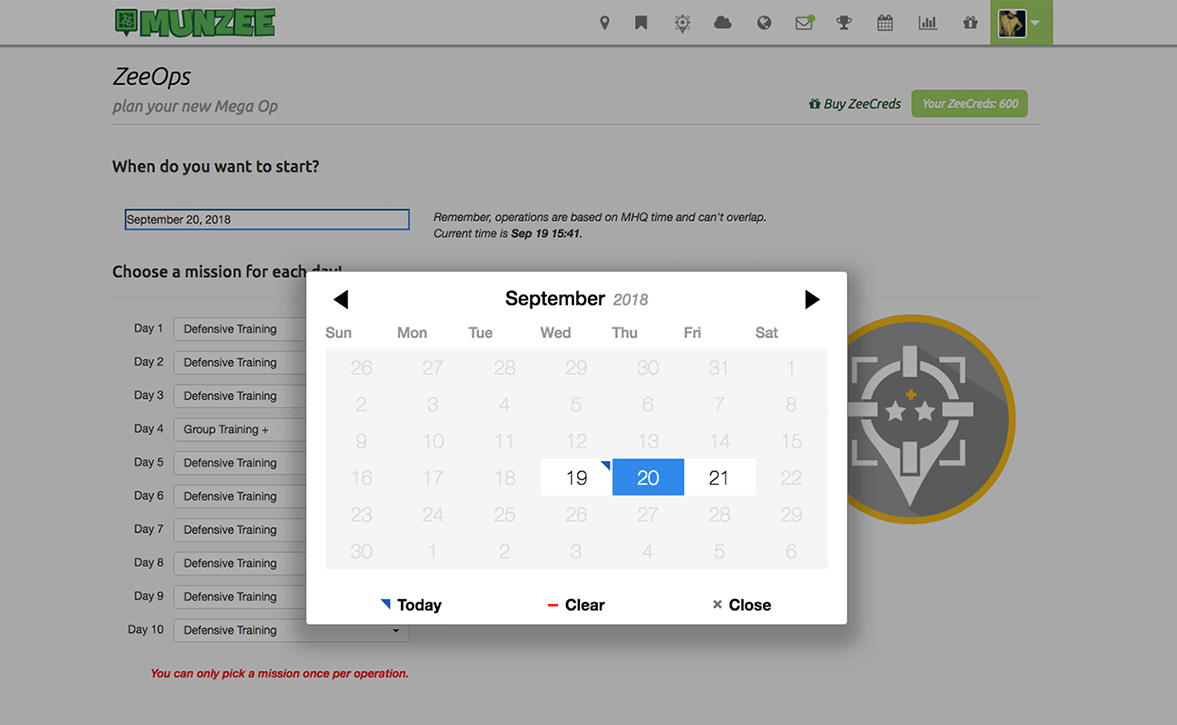 - 4 -
Once you have all of your Missions planned, start the Operation and prepare for your first Daily Mission.

You will have to finish ALL of your chosen Missions to complete the Operation. Each time you complete an Operation you will be rewarded a variety of Munzees as well as additional ZeeCred!

These rewards will change each month, so keep completing new Operations each month to earn more!